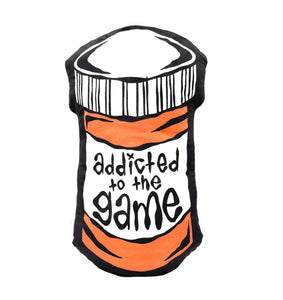 Dirt Cobain "Addicted To The Game" 18" Pillow
Dirt Cobain Addicted to the Game 18" Pillow.  Features a full color printed front depicting Cobain's Signature pill bottle design with "Addicted to the Game" on the label. Back features all black design with Cobain's signature proudly displayed on the back. 
Soft decorative pillow.
HAND WASH ONLY