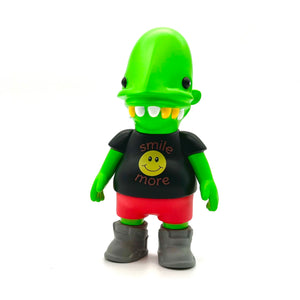 Goop Massta - Keep Smiling
Goop Massta is a 4″ vinyl figure designed by Miami's own Goop Massta.
4" vinyl figure "Smile More Black" Edition limited to 50 pieces world wide.
Produced by UVD Toys!
Please write us at uvdtoys@gmail.com or fill out our contact page if you have any questions. Thanks!
© 2022 All Rights Reserved