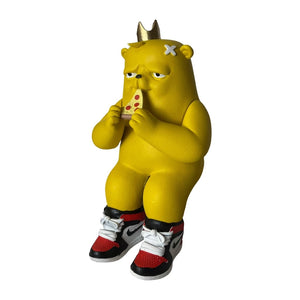 "Chunky Boy" The Bear Champ by JC Rivera
The Bear Champ "Chunky Boy" by Jc Rivera!
6" Hand cast resin edition. Each piece is hand painted by JC Rivera.
Limited series: 30 numbered pieces. 
--
These are an original work of art and and are hand made. May be some variation on each piece.